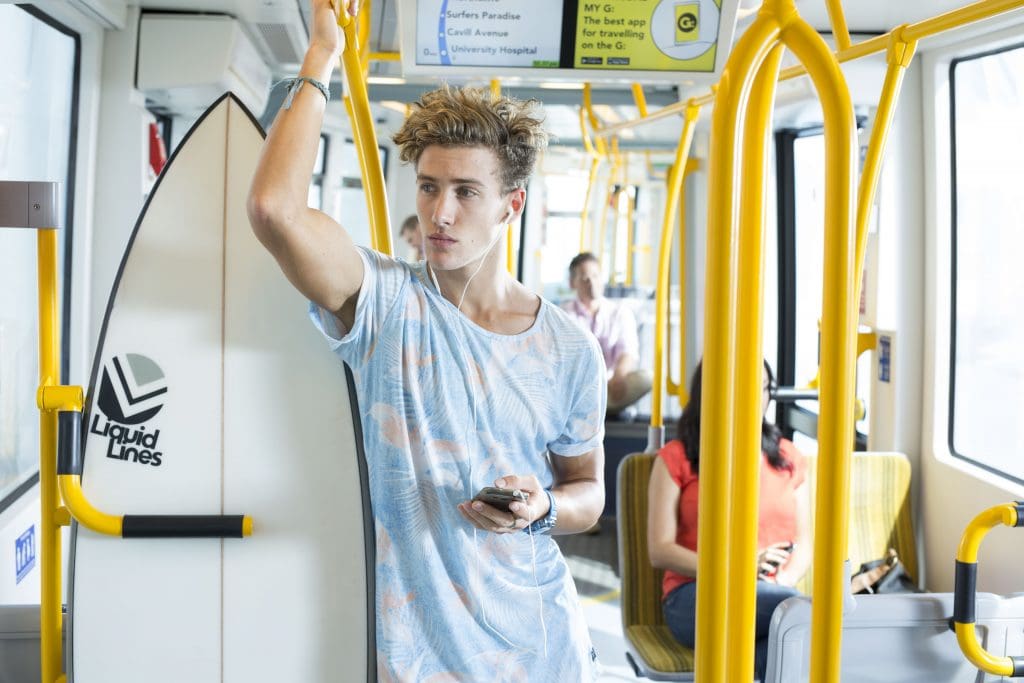 Riding the G: through Schoolies is easy….
13/11/2017
Schoolies will soon descend on Surfers Paradise and Broadbeach, starting 18 November 2017. But there's no need to change your travel plans, because G:link has it covered.
From the 18 to the 25 of November 2017, the G: will be running an extra service on week-day evenings to get the Schoolies home again. To all our regular passengers, our tram services will remain the same and run to a regular timetable, so there's no need to change your plans.
For any information about G:link services, to find lost property or to report an issue with a service please call
1800 064 928.
For information on ticketing, fares or to plan your journey visit Translink or call 13 12 30 anytime.