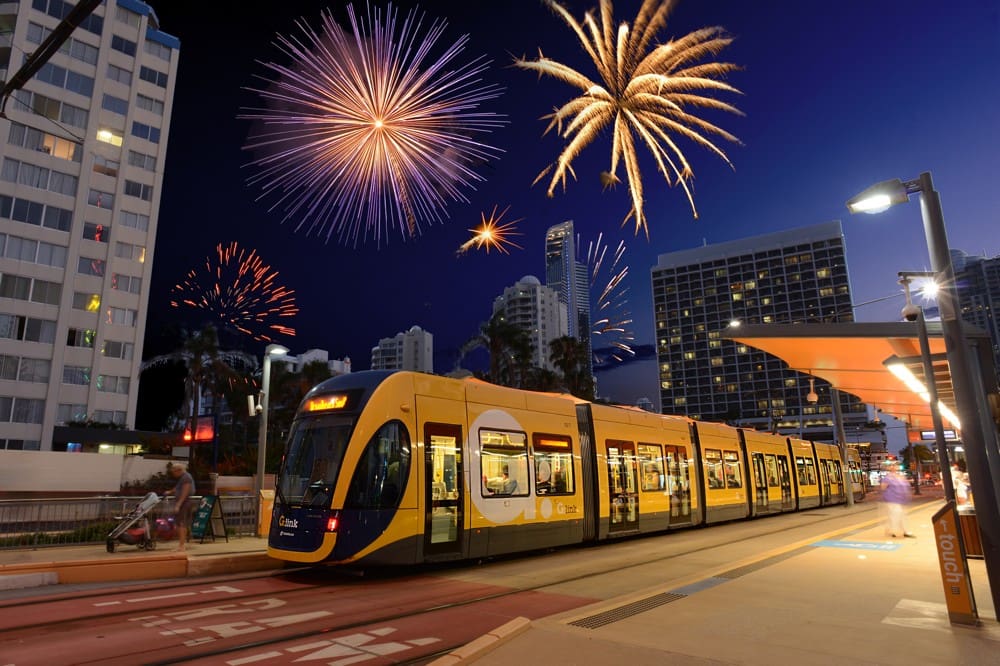 Extra tram services for Sea Fire 2017
21/03/2017
G:link services have been extended on 1 April 2017 to help you G:et to Seafire and back again.
If you are planning to ride the G: to Surfer's Paradise, trams will be running every 7.5 minutes between 8pm and 10pm.

Use your go card or Gold Coast go explore card for travel (remember there may be crowds, so it will be faster to use a go card or Gold Coast go explore card) or buy a ticket at the station;
One-way tickets can be purchased from the ticket machine at the station. Any trip on The G: involves travel through zone 5.
Visit translink.com.au or phone 13 12 30 to find out more about ticketing, fares or to plan your journey.
If you have any questions for us give us a call on 1800 064 928 or write to us at customerservice@ridetheg.com.au.
The tram timetable is also available on our My G: app, available now on Apple and Android devices.