How to get there

Ride the G: to Cypress Avenue station and enjoy a walk down Thomas Drive to the Arts Centre. Alternatively, you can get the 740 bus (Nerang Station) to save yourself part of the walk.
Need more help getting to this event? Visit the Translink Journey Planner.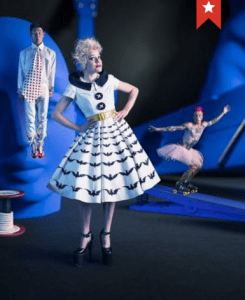 Circus Oz explodes back onto stage, audaciously unpacking the myths of modern Australia with their latest high octane circus show Model Citizens, the first creation fueled by the new artistic director Rob Tannion.
Set in a beautiful yet chaotic model kit world, Model Citizens seamlessly blends the risk, beauty and rawness of acrobatic circus with pumping live music, stunning lighting, breathtaking physical improbability and no shortage of absurdity.
Check out the website for show times and prices.