How to get there

Ride the G: to Broadbeach North. From here, use the pedestrian crossing to cross to the Convention Centre. A over-road walkway will connect the convention centre to The Star Casino.
Need more help getting to this event? Visit the Translink Journey Planner.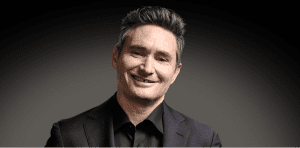 Dave 'Hughesy' Hughes is performing live on the Gold Coast for one hilarious night of stand-up comedy. Often referred to as "a typical Aussie bloke", comedian Dave Hughes is an unusual success story.
From working-class roots, the university drop-out and former abattoir worker has risen to become one of Australia's most popular and successful stand-up comedians.
His honesty and laconic humour led to several long-term hosting roles on television and radio, most recently on KIIS and MIX FM Drive nationally, and Channel Nine's AFL Footy Show.
However, in 2014, Hughesy returned to his first love – stand-up comedy – and his is the hottest comedy act touring nationally and internationally.
Visit the website for more information, to view prices or to book.