How to get there
Ride any tram to Broadbeach South Station and once there walk towards the Pacific Fair sign in the same direction that the tram was travelling. The shuttle buses to the stadium will stop here.

Getting around the G:C is easy with the G:.

Need more help getting to this event? Visit the Translink Journey Planner.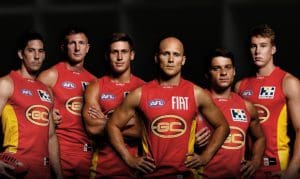 If you're heading out to the game and are intending to get the Shuttle Bus to Metricon, why not ride the G: as well?