How to get there
Ride the G: to Cypress Avenue Station. From here, walk down Thomas Drive and turn left onto Bundall Road. Alternatively, you can get the 740 bus (Nerang) from Cypress Avenue station to the corner of Slatyer Avenue and Ferry Road to save yourself part of the walk.
Need more help getting to this event? Visit the Translink Journey Planner.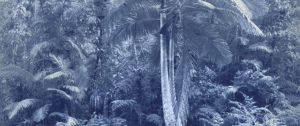 Since 2002 Josephine Ulrick and Win Schubert Photography Award (JUWSPA) has been one of the most important surveys of contemporary Australian photographic practice.
The exhibition showcases a variety of established artists alongside emerging talent. The result is a strong diversity of contemporary photographic practice, themes, and approaches.
In 2015 the Arts Centre was bestowed with a trust of one million dollars by Mrs Win Schubert AO (1937-2017), a gesture that will ensure the Josephine Ulrick and Win Schubert Photography Award will continue for generations to come.
In 2017 the award holds special significance as the Gold Coast honours the memory of Win Schubert and her extraordinary generosity, a lifelong custodian of Australian photography, art and creativity.
In this year's exhibition, audiences can expect a diverse range of themes including portraiture, landscape, abstract and fashion, along with a strong representation of contemporary topics affecting twenty-first century Australians such as climate change, gender representation and shifting economic and technological landscapes.