How to get there
Ride the G: to Southport South Station. Walk for about a block in the direction of Australia Fair. The RSL Southport is on the left hand side of the road in the direction you're walking.

Getting around the GC is easy when you ride the G:.
Need more help getting to this event? Visit the Translink Journey Planner.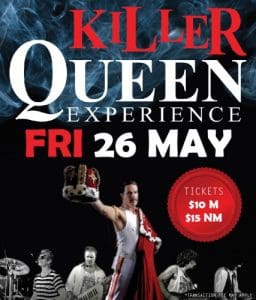 KillerQueen is a Brisbane-based band paying homage to Britain's regal rock quartet QUEEN. Fine-tuning the show since 2003 with their fully-costumed, superb musicianship coupled with accurate instruments and with all the cast resembling the original members of Queen… You will be forgiven to think you're in the presence of the real band.
For information on tickets and the venue, please visit the website.