How to get there

Ride the G: to Gold Coast University Hospital. From here, head upstairs and get the 709 bus (Helensvale Station) to Helensvale Station. NightQuarter is across the road.
Need more help getting to this event? Visit the Translink Journey Planner.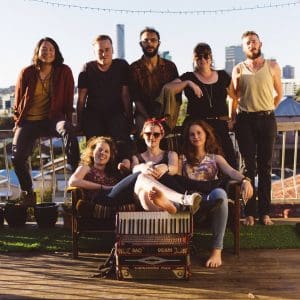 Just off the highway at Helensvale you will find Gold Coast's creative playground, NightQuarter, which features night markets, micro-restaurants, and a unique live music space called The Paddock. Step inside to find over 120 specialty food purveyors, designers, musicians and craftspeople and experience the local communities love for food, music and culture.
Free Live Music
Bursting onto the scene nearly 7 years ago in a dog day parade of sweat, swagger, muck and brass, Brisbane's ramshackle tryst The Mouldy Lovers are still the mosquito in your the soup. Still scratching at the itch until it bleeds punk, poetry and passion, they continue to bring the belief in music without borders.