How to get there

Ride the G: to Gold Coast University Hospital. From here, get the 709 bus (Helensvale) to Helensvale station. NightQuarter is across the road.
Need more help getting to this event? Visit the Translink Journey Planner.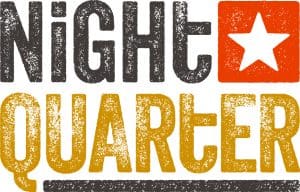 Just off the highway at Helensvale you will find Gold Coast's creative playground, NightQuarter, which features night markets, micro-restaurants, and a unique live music space called The Paddock. Step inside to find over 120 specialty food purveyors, designers, musicians and craftspeople and experience the local communities love for food, music and culture.
FRIDAY 10TH NOVEMBER
NOIRE
BENNY NELSON
A dreamy trip down memory lane, hazy shades of light wash against your ears, and NOIRE produce a gorgeously ambient atmosphere that feels like home. NOIRE are an indie, pop, rock band with groovy tunes and soulful vocals that give the crowd goosebumps. Don't miss their show when they take over the main stage along with Benny Nelson.
SATURDAY 11TH NOVEMBER
WILLE AND THE BANDITS
Essentially Wille and the Bandits is a classic blues rock three piece much in the vain of Cream or The Jimi Hendrix experience.
But in a similar way to how these bands pushed the genre in their time, Wille and the Bandits try to take their sound beyond what is expected of such a traditional line up.
SATURDAY 11TH NOVEMBER
MIDNIGHT BOOGIE
Midnight Boogie are a sharp and energetic 4 piece covers band with one goal in mind: to get every body dancing! Drawing from a large repertoire of pop hits, funk, rock, blues, reggae and dance tunes from the 60s to today, Midnight Boogie always show up to party. Don't miss them when they rock The Backyard stage this November!