How to get there

Ride the G: to Gold Coast University Hospital. From here, get the 709 bus (Helensvale) to Helensvale station. NightQuarter is across the road. Getting around GC is easy when you ride the G:.
Need more help getting to this event? Visit the Translink Journey Planner.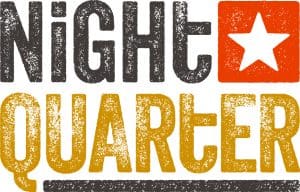 Just off the highway at Helensvale you will find Gold Coast's creative playground, NightQuarter, which features night markets, micro-restaurants, and a unique live music space called The Paddock. Step inside to find over 120 specialty food purveyors, designers, musicians and craftspeople and experience the local communities love for food, music and culture.
FRIDAY 17TH NOVEMBER
MARSHALL OKELL
Free Live Music
Marshall became well known for his lead in the group 'Marshall and the Fro' . The group released 2 albums and an EP between 2005-10. The 1st self-titled full album in 2007, 'Marshall and the Fro', set the stage for a new wave of pumping surf mojo roots and blues, including the hugely popular tracks 'Get Up' and 'Thongs'. Don't miss his show when he rocks The Backyard stage this November!
SATURDAY 18TH NOVEMBER
THE SETTLEMENT
Free Live Music
The Settlement are a five-piece rare alternative/folk outfit, sticking to their southern stomp roots. Their journey is to develop and spread an Australian folk/roots sound, never to be pigeon holed. Fueled by fiddle and strong rhythm their music is bound to invoke! An exciting year looms for The Settlement in 2015, with constant festival gigging and the release of their debut album.