How to get there

Ride the G: to Southport South Station.

Getting around the GC is easy when you ride the G:.
Need more help getting to this event? Visit the Translink Journey Planner.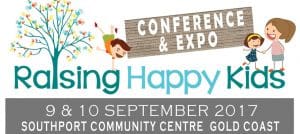 The Raising Happy Kids: Nurture Your Child's Education Expo will showcase experts in the fields of education, including home education, alternative schooling and mainstream schooling. There will also be behavioural experts to help with any behaviour issues that your child may be experiencing while learning.
There is a centre area that is a Family Play area. On one half we have all the newest and best board games and activities from Crown & Andrews Board Games (for great family fun – all ages), and the other side we have other organised educational activities such as robotics, building and art!
There will be more than 70 exhibitors showcasing educational supplies, services and children's activities.
Tickets and more information are available here.