How to get there
Ride the G: to Southport Station.

Getting around the GC is easy when you ride the G:.
Need more help getting to this event? Visit the Translink Journey Planner.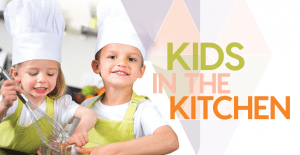 Australia Fair Shopping Centre at Southport has cooked up a creative and colourful winter school holiday program that will keep little hands busy and have young imaginations buzzing.
During the first week of the break, the centre's food-focused Australia Fair Metro precinct stages Kids in the Kitchen each day from 10am until 1pm.
The fun and interactive cooking show will give youngsters the chance to whip up tasty and nutritious recipes, including a Koala Bento box complete with a vegemite sandwich, seasonal vegetables, fruit and a delicious dessert.
Kids in the Kitchen is a 30-minute show designed for youngsters aged six and up. Bookings are essential for the four daily sessions at 10am, 11am, 12pm and 1pm.
Week two of the mid-year holidays will see the Play-Doh Fun Zone take centre stage at Australia Fair, offering three areas that will inspire kids to imagine, create and play.
Making its Queensland debut, the action-packed zone comprises a Play-Doh Tub & Slide, a challenge area where kids use Play-Doh to create a word, object or person that team mates have to identify, and an imagination play and display space where kids can let their creativity run wild.
The Play-Doh Fun Zone opens each day from Monday July 3 until Saturday July 8 from 11:00 am until 2:00 pm.
For more information and to book a Kids in the Kitchen session, visit australiafair.com.au.