How to get there
G:link can easily get you here. Get the tram to Cavill Avenue station. Walk down Cavill Avenue to the Surfers Paradise Beach. It's that easy.
Need more help getting to this event? Visit the Translink Journey Planner.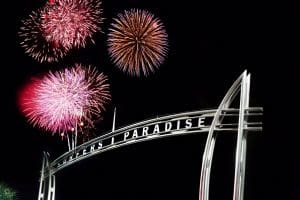 This June, Surfers Paradise celebrates our passion for pyrotechnics with SeaFire, a night of hypnotic performance and thrilling fireworks above Surfers Paradise Beach.
Presented by Wyndham Vacation Resorts Asia Pacific, SeaFire brings together some of the World's leading Pyrotechnic designers and producers to create an Australian first, a world class event in one of Australia's most iconic locations. SeaFire is the largest single public spectacle on the Surfers Paradise event calendar, an event that promises its audience an awe-inspiring aerial fireworks display on a world-class canvas – the Surfers Paradise Foreshore.
The night will start with a tribute to the Navy involving a preshow with a Navy Helicopter, Navy displays, live band and activity on the beach from 2- 4pm.
Internationally acclaimed fireworks show designers will compete in Australia for the first time lighting up Surfers Paradise with cutting-edge fireworks timed to a thumping musical beat starting at 7pm. The fireworks show designers for the London Olympic ceremony will compete head to head with the fireworks show designers of the Beijing Olympics ceremony in the ultimate firework competition!
An exciting intermission entertainment will thrill the audience and hold their attention between displays. This entertainment will include jet-ski freestyle stunt teams.
We recommend coming into the precinct early so you get the best view and don't miss out on all the action that SeaFire promises! Check out all the great restaurants, bars and cafe's in the precinct and make a night of it!
Everyone loves fireworks, everyone loves Surfers Paradise. Combining the two was easy.