How to get there

Ride the G: to Griffith University Station.

Getting around GC is easy when you ride the G:

Need more help getting to this event? Visit the Translink Journey Planner.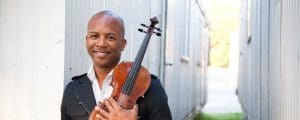 The Gold Coast Chamber Orchestra and guest Concertmaster and Soloist Dr. Quinton Morris proudly present Seattle Connection!
Bach Double Violin Concerto in D minor (Featuring Soloists Quinton Morris and Hugh Won)
Samuel Barber, Adagio for Strings
John Rutter, Suite for Strings
Chairman's Waltz from Memoirs of a Geisha
…and much more!
Visit the website for more information and to organise tickets.