How to get there

Ride the G: to Nerang street station. From here, head towards Ferry road. It's about a 15 minute stroll. You can find Left Bank Gallery behind The Brickworks.
Need more help getting to this event? Visit the Translink Journey Planner.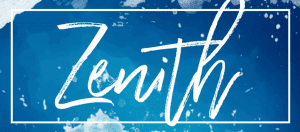 We're reached the zenith!
Zenith is an exhibition showcasing the graduating works of Studio Art, Photo Media and Honours students from the Bachelor of Digital Media program at the Queensland College of Art, Griffith University, Gold Coast. Zenith will display sculptures, paintings, photography and video artworks. The exhibiting artists are Cherie Noble, Ellie Morley, Erin Campbell, Holly Knight, Jay Jermyn, Karen Wilson, Xiaoting Hui and Zara Tansley.
Zenith Graduate Exhibition will be open from the September 30 until October13 at the Left Bank Gallery in Southport. We invite you to join us on September 30 at 5:00 pm for the opening night event.
We welcome everyone in the artistic and general community to join the artists for an amazing night celebrating the opening of Zenith.
To find out more about our the artists and their artworks search 'zenithtwenty17' on Facebook and Instagram or visit our website www.zenithtwenty17.com.