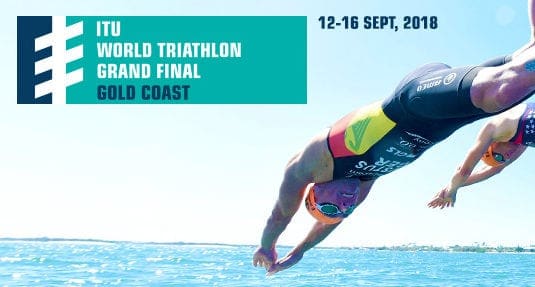 ITU – World Triathlon Grand Final 2018
06/09/2018
The ITU World Triathlon Grand Final is coming to Broadwater Parklands from 12 – 16 September 2018.
More than 5,000 of the world's best elite and age group triathletes will be heading to the Gold Coast for the final race of the 2018 season.
Athletes representing 46 nations will be competing at Southport Broadwater Parklands, the site of the highly successful ITU World Triathlon Gold Coast and home to the 2009 ITU World Championships.
On Sunday 16 September G:link will be increasing the 30min frequency to a 15min frequency from 3:15am – 5:00am, servicing from Broadbeach South to University Hospital stations only. Services from Helensvale will commence from 5:29am as per usual.
Check out our timetable to plan your trip on the G:.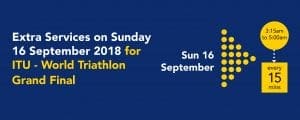 For anyone travelling on the G:, keep in mind that services to and from Broadwater Parklands and Southport stations may be busy. Please remain behind the yellow line on the platforms at all times and follow the direction of G:link staff.
Travel safe and stay hydrated in the Queensland sun. Water fountains are available on every station.
For information of ticketing, fares or to plan your journey, please visit TransLink or call 13 12 30 anytime.
To keep up-to-date with service changes and to track our trams, download our My G: app, available on Apple and Android.