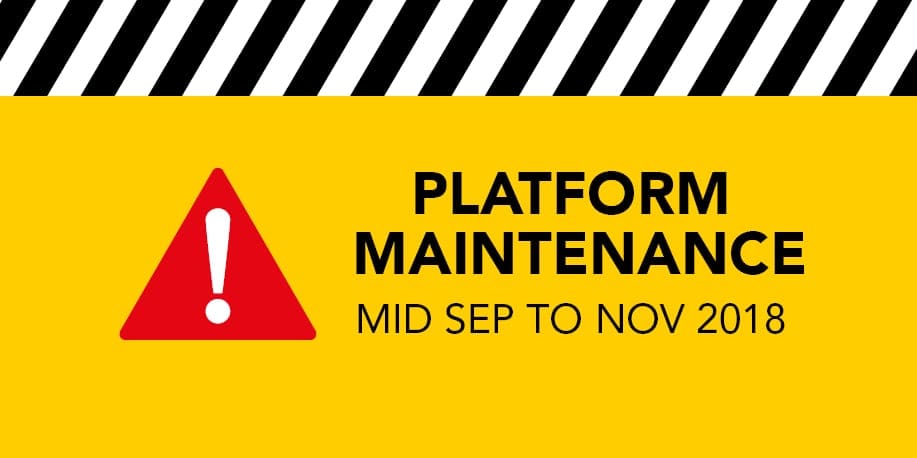 Station platform maintenance – Select stations from Broadbeach South to University Hospital
10/09/2018
From mid-September to November 2018, we will be doing a little bit of TLC (tender loving care) to your station platforms to ensure G:link stations remain in top condition.
What changes can you expect?
During this period select stations will be closed for maintenance from 8pm till last service. If you travel after 8pm till last service there may be changes to your normal journey. Please see below when your station will be closed for maintenance, as you may need to exit before or after your usual stop, or use the replacement bus service provided.
** While we will try our best to keep to this schedule it's a good idea to check the information below before your next journey with us, as the station closures are subject to change. Changes may occur due to early completion, wet weather or other unforeseen circumstances. **
---
Southport station
Thursday 15 November 2018 CLOSED from 8pm till last service.
If this is your usual stop, please exit at Southport South or Nerang stations. Replacement bus services will be running between stations to complete your journey to Southport station.
---
To ensure your safety, it's important to be alert around our platforms and trams. G:link would like to thank our passengers for their patience and understanding during our maintenance schedule and we look forward to showing off our shiny new platforms for you to enjoy on your next journey with us.
If you have any questions or concerns, please contact us on 1800 064 928 or email us at customerservice@ridetheg.com.au