How to get there
Ride the G: to Griffith University Station, catch the 719 Bus (Paradise Point) from Platform 3 to Harbour Town Shopping Centre.
Need more help getting to this event? Visit the Translink Journey Planner.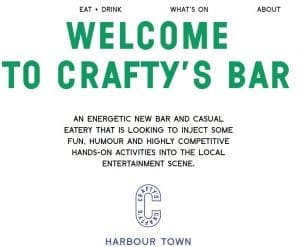 If long traffic, ticket lines, stadium crowds and over-priced food aren't your thing – Crafty's Sports Bar at Harbour Town has got you covered.
On Sunday March 17, watch the Gold Coast Titans first home game in comfort with multiple large screen TV's and the best chicken wings on the coast.
To make things even more enticing, Crafty's will offer 50 cent wings (normally $5) until the first try is scored – now that's something to cheer about.