How to get there

Ride the G: to Cypress Avenue. From here, cross the Chevron bridge and walk down Thomas Drive. Turn left onto Bundall road, and you shall find HOTA.
Need more help getting to this event? Visit the Translink Journey Planner.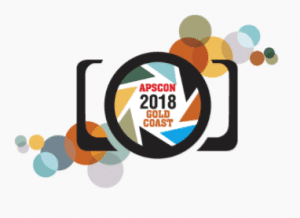 APSCON 2018 September 11–16 at HOTA! The convention of the Australian Photographic Society (APSCON) will be held at HOTA (previously known as the Arts Centre, Gold Coast). Everyone is welcome. Presenters, Excursions, Workshops ….. and all about photography!
Print Exhibitions from people Nationally and Internationally including a contemporary exhibition about the "Faceless Self Portrait". There will also be a Triptych Print Exhibition.
There will be talks especially for the local community on Friday September 14 Starting at 9:00 am. $20 per session or $80 for 6 presentations. You can pre-register or pay at the door of the auditorium.
Subjects will be:
1. 9:00 am: Dr. Greg Mc Millan on "Awakening" (The moment when one realises that there could be a reason for those big cameras!)
2. 10:30 am: Phillipa Frederiksen on "Creative editing on your smart phone".
3. Midday: Drone Photography (with a practical demonstration)
4. 1:30 pm: Greg Mc Millan: 15 tips to improve everyday travel/holiday photography
5. 3:00 pm: Flash Photography Basics by Simon Hutchens
6. 4:30 pm: Video: 'The Case of the Baby-faced Assassins' by Rod Morris NZ
Register on the APS website.