How to get there
Ride the G: to Cypress Avenue station. From here, get the 740 bus (Nerang) to the corner of Slatyer Avenue and Ferry Road. Alternatively, walk down Thomas Drive and turn left onto Bundall Road.
Need more help getting to this event? Visit the Translink Journey Planner.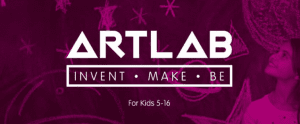 Join Patience Hodgson (lead singer of The Grates) and Rachel Burke (of I Make You Wear It and Apomogy) for a series of super fun DIY workshops with an emphasis on glitter, pom poms and colour. Makeover old magazines with sparkles and neon to create your own FASHUN!
Saturday February 10 | 10:00–11:00 am (5 – 10 years) $10
Saturday February 10 | 1:00–2:00 pm (11+) $15
The event is part of the Coming into Fashion exhibition at Gold Coast City Gallery.