How to get there
Ride the G: to Cypress Avenue Station, walk across Chevron Island Bridge, follow Thomas Drive, turn left onto Bundall Road.
Need more help getting to this event? Visit the Translink Journey Planner.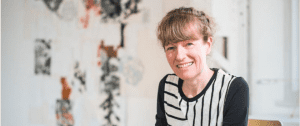 In ArtLab, kids can explore big ideas while working with a professional artist to create an artwork to take home. In the workshop kids will learn about different materials, practice and skills through activities responding to current exhibitions and the Gallery at HOTA collection.
Session 1 | 5 – 10 years Dream Gardens
Have fun making a paper collage of your dream garden, inspired by plant patterns and flowers.
With a menu of coloured paper and templates to choose from, imagine your garden – tropical, potted cactus, beach-side or maybe forest. Templates can be traced around and coloured or cut out and pasted down. How will your garden grow?
Session 2 | 11-16 years: Papercut Bird Haven
Experiment with the techniques of frottage and paper cutting to create a bird haven collage.
Working with the natural textures of wood, stone and foliage; we'll make rubbings on paper. With these impressions and patterned papers, choose some templates to trace around and cut out. Or, draw your own designs. Perhaps a treetop, bird box or ground bower will be your birds home. Finally you'll collage the paper cut and patterned papers together to reveal your bird haven.
This ArtLab supports the exhibition Breathing in Trees: Nicola Moss, on display at HOTA Gallery from October 20 to November 25.