How to get there
Ride the G: to Southport South Station.
Need more help getting to this event? Visit the Translink Journey Planner.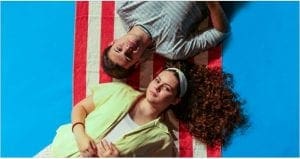 Michael Gow's acclaimed play Away is loved throughout Australia and beyond. Director Stuart Lumsden and his stellar cast and creative team will bring this classic Australian play to life on the Gold Coast Little Theatre stage this June.
It's summer on the Gold Coast in 1968. Three conflicted families head to the beach for a much-needed holiday. Each family hopes to resolve their own crisis under the summer sun. Roy and Coral struggle to hold their marriage together while Harry and Vic keep an enormous secret from their teenage son. Meanwhile, the martyrish Gwen and her husband, Jim, try to control their daughter as her independence blossoms. Divided by class and society, these families will have to unite as a spectacular storm approaches.
Away is clever, funny and very moving. Don't miss the chance to see this multi award-winning Australian classic set in our very own city!
Image via Facebook.