How to get there

Ride the G: to Southport South station or Southport station and walk to Lawson street.
Need more help getting to this event? Visit the Translink Journey Planner.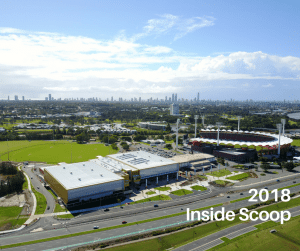 The new and upgraded venues for the Gold Coast 2018 Commonwealth Games will host 11 days of competition across 18 sports and 7 para-sports. Griffith University Associate Professor of Architecture, Dr Karine Dupre, explores the buildings that will host GC2018 – from Carrara Stadium to the Gold Coast Aquatic Centre – revealing the function of architecture in designing venues to deliver a premium experience for both athletes and spectators alike, and the critical role of those spaces in the success of the Games.
Get the inside scoop on building the venues for the games at Southport Library on Wednesday, 31 January 2018, 6.30pm to 7.30pm.
Bookings are essential. Book online now to secure your free ticket to this event at https://www.eventbrite.com.au/e/2018-inside-scoop-building-the-gold-coast-2018-commonwealth-games-tickets-39468843373