How to get there
Ride the G: to Cypress Avenue Station, walk across Chevron Island Bridge, follow Thomas Drive, turn left onto Bundall Road.
Need more help getting to this event? Visit the Translink Journey Planner.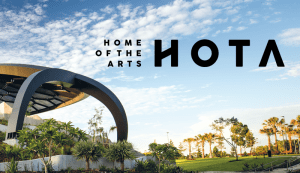 In this Clay Elbowls Little ArtLab session, attendees can get up to their elbows in clay and use them to make fun bowls – called 'elbowls'! Join in and play with clay to create a keepsake for your family to treasure this giving season.
Every Little ArtLab shares gulgun from the Yugumbeh language. If you speak a language other than English, please feel free to share your words during each Little ArtLab.
This workshop is suitable for children aged under 5.