How to get there
Ride the G: to Gold Coast University Hospital Station, then it's a short walk north along Olsen Avenue.
Need more help getting to this event? Visit the Translink Journey Planner.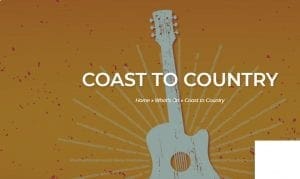 Thursday nights at Southport Sharks are all about country music! From 8:30 pm on the main stage, you can hear the moves and grooves of all of your favourite country artists thanks to Memphis Cowboys and Tyson Colman. Memphis Cowboys ooze cheeky charisma, with a repertoire inspired by the iconic southern sounds of Nashville and Memphis with a showy Vegas edge, while Tyson reflects the true essence of country music in his highly emotive performances that will make you stop and listen.