How to get there
Ride the G: to Gold Coast University Hospital Station, walk north along Olsen Avenue.
Need more help getting to this event? Visit the Translink Journey Planner.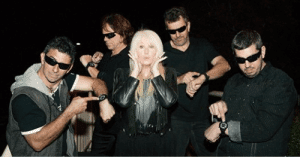 Countdown Reloaded is the latest tribute band to pay homage to the iconic TV Show we all know and love, Countdown. Three incredibly talented musicians and artists will bring you back to the Countdown era, showcasing songs that made the show famous along with hits of that time.
The lights, costumes and musical performance will get anyone our of their seat and onto the dance floor. Relive the music and memories or introduce friends and family to songs that made an entire nation sing along.
Countdown Reloaded will start the party on the main stage at Southport Sharks on Saturday September 15 from 8:30 pm.