How to get there
Ride the G: to Gold Coast University Hospital Station, then it's a short walk north along Olsen Avenue.
Need more help getting to this event? Visit the Translink Journey Planner.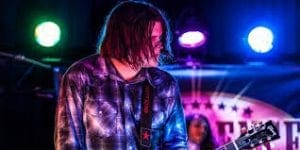 Creedence – The John Fogerty Tribute, Australia's premier tribute to the classic and timeless rock music of brilliant songwriter, guitarist and singer, John Fogerty, is bringing its show to Southport Sharks! This world-class production features frontman, Andre Lemberg, who perfectly replicates and delivers the powerful and emotive voice that we all love. In combination with the swamp rock sounds of Blood Rule, this show is not to be missed.
Creedence is performing on the Main Stage on September 20 from 8.30pm and, as always, this show is free and non-members are welcome!