How to get there

Ride the G: to Helensvale station. From here, head upstairs and use the overpass to cross to the entrance to Helensvale train station. Head over to Helensvale, there is a walk path that will allow you to cross underneath the road to the Cultural Centre.
Need more help getting to this event? Visit the Translink Journey Planner.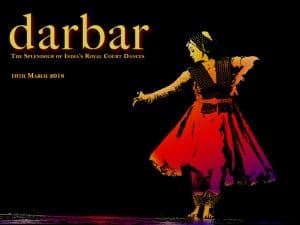 The Nritya Bharati School of Kathak Dance is pleased to present Darbar, an exploration of classical Kathak dance which highlights the artistic renaissance of the royal courts of Northern India, particularly during the 16th and 17th centuries. Darbar seeks to portray the beauty and grandeur of the royal courts, while reinterpreting compositions that echo dance performances of a bygone era. This beautiful dance form is best appreciated in live, intimate settings, and we invite you to come and experience this graceful and high-energy performance first hand.
Choreographed and directed by Brisbane-based Kathak dancer, Namita Debroy.