How to get there
Ride the G: to Helensvale Station.
Need more help getting to this event? Visit the Translink Journey Planner.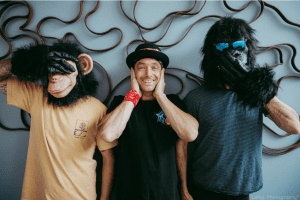 Roll up! Roll up! A different kind of circus is coming to town. Not real animals but an epic show – a thrilling combination of circus craft, death-defying stunts, world-class circus stage performance, aerials, acrobatics and fire is coming to NightQuarter. A cast of performers will tell the stories of the animal kingdom with mesmerising performances that defy gravity and human limitations. Be transported to the animal kingdom with interactive roving animal characters in this modern cruelty-free animal circus. You will not see any animals used within the performance,but we do promise to keep you on the edge of your seats with amazement and put you into fits of laughter.