How to get there
Ride the G: to Broadbeach North Station, walk to the Gold Coast Convention Centre, follow the overhead walkway to The Star Casino.
Need more help getting to this event? Visit the Translink Journey Planner.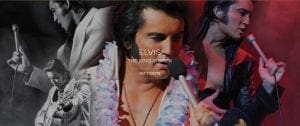 Ben Portsmouth, the world's number one Elvis tribute artist, is making his way to The Star! Ben is a multi-talented musician, singer and songwriter who's had Elvis's DNA in his blood from an early age. His father was an avid Elvis fan and Ben grew up listening to his music. Having honed his musical talent, Ben started his journey as an Elvis tribute artist in 2005 when he formed the band Taking Care of Elvis.
He looks like Elvis, sings like Elvis and has an on-stage charisma that has the audience believing they are watching the King himself. Internationally renowned as one of, if not the best, Elvis tribute in the world today, Ben will bring his unique style and charisma to The Star to show audiences why he is regarded as the best in the business!