How to get there
Ride the G: to Surfers Paradise North Station.
Need more help getting to this event? Visit the Translink Journey Planner.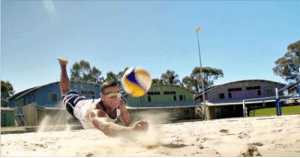 Love sun, sand and in the market for a new hobby? If you answered yes to at least two of those, beach volleyball could be right up your alley! Never played before? No worries! The City of Gold Coast is hosting a free, fun and interactive volleyball session for newbies or those who may be looking to try a new sport.
The come and try sessions will consist of specialist volleyball coaching with experienced coaches who will show players the fundamental skills of the game, you will then be able to put them in to play in a game style setting that will conclude the session. Players will walk away with a new skill set and an understanding of the game, as well as what options there are year round for new volleyballers.
This is a free event hosted by City of Gold Coast.