How to get there
Ride the G: to either Broadwater Parklands Station, or Southport Station.
Need more help getting to this event? Visit the Translink Journey Planner.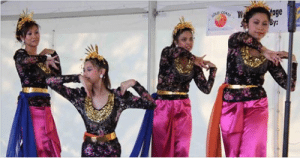 On Sunday August 12 the Broadwater Parklands will be alive with arts and craft displays, international food stalls, music, dance and storytelling for the Gold Coast Multicultural Festival 2018. Now in its 11th year, the annual festival has grown to become SouthEast Queensland's premier cultural showcase with this year shaping up to be bigger and better than ever.
A wide range of cultural groups will be represented in the form of food, dance, art and craft and live music across three stages. The festival is free to attend and is a fantastic day out for the whole family.