How to get there
Need more help getting to this event? Visit the Translink Journey Planner.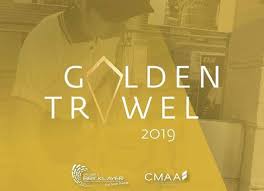 Interested in seeing how things are built? Support young Australian apprentices in a great exhibition of skill, craftsmanship and camaraderie as they compete for the highly coveted Golden Trowel Award! See the best masonry apprentices from across Australia compete in a race against the clock style event for the industry's own award designed to recognise excellence in block laying.
Hosted by the Concrete Masonry Association of Australia (CMAA), this year's Golden Trowel Award marks the first time in the history of the event where it is open to the general public. Discover the diversity and versatility of concrete masonry during a weekend of giveaways and free goodies from CMAA and its event sponsors.