How to get there
Ride the G: to Broadbeach North Station, walk to the Gold Coast Convention Centre, follow the overhead walkway to The Star Casino.
Need more help getting to this event? Visit the Translink Journey Planner.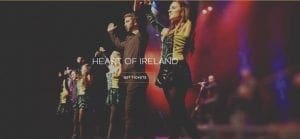 Go on a cultural trip through Ireland without paying the price of a plane ticket when Heart of Ireland plays at The Star.
Through the glens of Antrim, to the ring of Kerry, listen to heartfelt singalong ballads, fiery traditional Irish music and dance, delivered by Internationally acclaimed Irish band Sásta, a spectacular all star dance troupe, choreographed by former two time world champion Irish dancer.
Kindle that Celtic spirit inside of you and grab your tickets here.