How to get there
Ride the G: to Gold Coast University Hospital Station, walk north along Olsen Avenue.
Need more help getting to this event? Visit the Translink Journey Planner.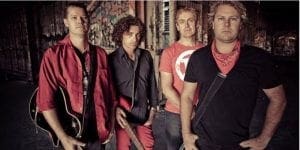 The Hodads are finally returning to the Sharks' main stage to perform their unique take on popular covers. Formed in 1996, the band has years of experience under their belt. They appeal to a wide range of audiences, with their dynamic performances and well picked selection of covers from bands including Kings of Leon, Bob Marley and U2.
Their unique name comes from the 1950's term "Hodad" which is used for someone who hung out at the beach, but didn't surf. It's a term for someone who was into cars, music and embodied a type of counterculture style.
Enjoy The Hodads perform on Saturday January 12 on the main stage at Southport Sharks from 8:30 pm.