How to get there
Ride the G: to Surfers Paradise Station.
Need more help getting to this event? Visit the Translink Journey Planner.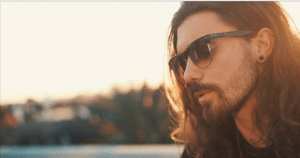 An artist of abundance, Jacob Lee is rapidly becoming known as the most diverse discovery in Australian music. At just 23 years of age, Jacob is no stranger to achievement and has been regarded as Australia's answer to Ed Sheeran. With his captivating onstage aura, he is known to absorb audiences, reeling them into his stories with his clever, yet ambiguous lyrics.

Don't miss your chance to see Jacob Lee live in the flesh at his one and only hometown show on the Gold Coast. His final performance before joining five-time Platinum and ARIA Award-winning artists, Sheppard on their National Tour across Australia.