How to get there
Ride the G: to Nerang Street station.
Need more help getting to this event? Visit the Translink Journey Planner.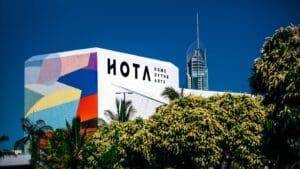 Immerse yourself at the Jewish International Film Festival 2023! From November 16–27, Dendy Cinemas is the place to go to catch the most comprehensive selection of Israeli and Jewish-themed films in Australia.
JIFF is building on the long and proud 30-year history of Jewish film festivals in Australia.
Head to the Dendy Cinemas website to grab your tickets.