How to get there
Ride the G: to Gold Coast University Hospital Station, then it's a short walk north along Olsen Avenue.
Need more help getting to this event? Visit the Translink Journey Planner.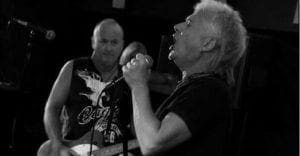 Legends of Rock aims to authentically reproduce the sounds, grooves and harmonies of the world's greatest rock songs, as performed by the original legends you know and love. The era you grew up in or fell in love with can be enjoyed live at Southport Sharks with the unique guitar blend of standard and alternate tuning, performed by two of rock's great journeymen who boast over 25 years in the music business.
Legends of Rock will perform on the main stage on Friday May 24 at 8:30 pm. As always, this show is free and non-members are welcome to attend!