How to get there
Ride the G: to Southport Station, catch the 704 Bus to SeaWorld Drive at Mariners Cove, Main Beach.
Need more help getting to this event? Visit the Translink Journey Planner.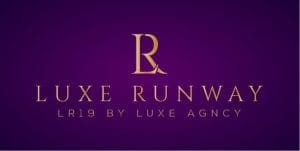 Luxe Agncy brings another unique and exclusive red-carpet fashion event to the Gold Coast. Luxe Runway is set to change the standards and expectations of designer fashion shows on the Gold Coast. This year's venue will immerse you so deeply in the fashion on the runway, you'll feel like you're part of the show. This year's event will take place onboard the YOT Club – the first luxury super yacht entertainment venue in the world!
I Can I Will promotes inclusion and creates life changing experiences for children being severely bullied due to their special needs. All proceeds from the charity auction and additional donations from ticket sales will go towards preventing youth bullying, suicide and self-harm.
Designers will be announced soon.