How to get there
Ride the G: to Gold Coast University Hospital Station, then it's a short walk north along Olsen Avenue.
Need more help getting to this event? Visit the Translink Journey Planner.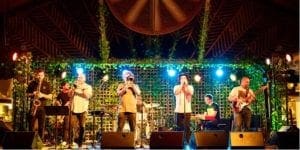 Madison Kat loves to share their night with the audience. Their visual energy and crowd involvement is entertaining, which shows at their gigs and through their loyal following. The band is down to earth, with each individual personality shining through in their performances.
Bring your dancing shoes and get ready to party at Madison Kat's performance on June 14 at 8:30 pm. This show is free and non-members are welcome to attend.