How to get there
Ride the G: to Southport Station.
Need more help getting to this event? Visit the Translink Journey Planner.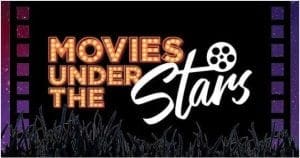 What better way to spend an evening than outdoors watching a movie under the stars? Meet up with family and friends or just get out with the kids to movies under the stars, which is on offer right across the city… and best of all it's free!
Movie starts 7:00 pm.
Saturday February 16 – The Jungle Book
After a threat from the tiger Shere Khan forces him to flee the jungle, a man-cub named Mowgli embarks on a journey of self discovery with the help of panther Bagheera and free-spirited bear Baloo.
Rated PG
Duration: 106 minutes
Category: Adventure | Drama | Family