How to get there
Ride the G: to Southport Station, catch the 741 Bus to Sir Bruce Small park at Ashmore Road.
Need more help getting to this event? Visit the Translink Journey Planner.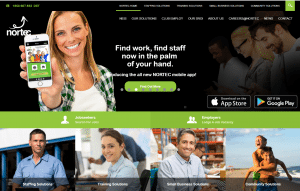 NORTEC Connect is a celebration of the '1000 Jobs in 100 Days' initiative – recognising the achievements, partnerships and success stories of this fantastic campaign including successful strategies for Indigenous engagement.
Come along to Surfers Paradise Australian Football Club for NORTEC Connect to learn more.
We will also launch this year's '1000 jobs in 100 days' initiative.
NORTEC Connect will showcase successful job placements made through the 1000 jobs in 100 days campaign, provide networking opportunities and stimulate future employment opportunities.
See special guests including AFL Legend Nicky Winmar, Rugby League Legend Preston Campbell as well as other local dignitaries and learn more about how NORTEC can help grow, improve and support businesses throughout Northern New South Wales and South East Queensland.