How to get there
Ride the G: to Cypress Avenue Station, walk across Chevron Island Bridge, follow Thomas Drive, turn left onto Bundall Road.
Need more help getting to this event? Visit the Translink Journey Planner.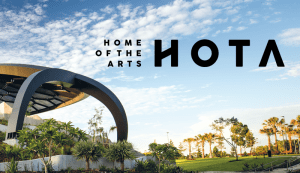 Songs of beauty, songs of heartbreak, freshly-minted comedy concoctions, old squabbles and spontaneous nonsense. Two of Australia's most adored singer-songwriters lock harmonies and minds in one unmissable show – Paul McDermott and Gatesy Go Solo.
Best known as the middle-men of two of Australia's greatest musical-comedy trios, Paul McDermott (Doug Anthony All-stars) and Steven Gates (Tripod) lock harmonies and minds in an unmissable show at HOTA. Don't miss the chance to see these two extraordinary talents together at last!