How to get there
Ride the G: to Cypress Avenue Station, walk across Chevron Island Bridge, follow Thomas Drive, turn left onto Bundall Road.
Need more help getting to this event? Visit the Translink Journey Planner.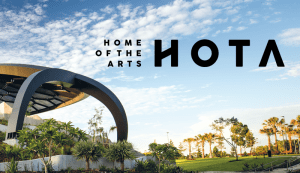 The Radical Reels Tour is coming to HOTA to show you an entirely different set of films to those screened at the Banff Mountain Film Festival world tour in May. A collection of short action-packed films from the festival will have you on the edge of your seat from start to finish. Designed to take you into the wilds and out of your comfort zone, the films feature daring footage and some of the most accomplished climbers, paddlers, wing-suit pilots, skiers, snowboarders and mountain-bike riders alive today.
Each action-packed short has been hand-picked from more than 300 entries to the Banff Mountain Film Festival. The Radical Reels Tour offers up a second serving of award-winning adventurous films. This year, the Australian line-up showcases two-and-a-half hours of short adventure films packed full of action. Filled with wild rides, long lines, steep jumps and skilful stunts, the films celebrate the camaraderie, courage and conviction of today's most out-there adventurers.
Captivating cinematography, complete with stunning vistas shot from unbelievable vantage points pays homage to the wild and rugged playgrounds today's thrill-seekers explore with their mountain bikes, paddles, ropes, skis, snowboards and wing-suits in tow.