How to get there

Ride the G: to Broadbeach North station.
Need more help getting to this event? Visit the Translink Journey Planner.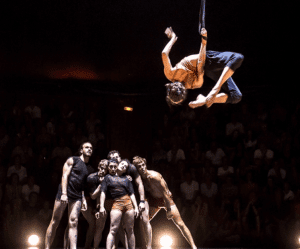 Brace yourself as 10 ferociously committed acrobats put their bodies on the line in an electrifying explosion of physicality and power. The Rite of Spring has been the basis of dances and ballets for over 100 years but never circus – until now.
In a world-first, Circa's legendary ensemble, under the direction of Yaron Lifschitz, dares to take on Stravinsky's classical music masterpiece. RITE is a new creation that unleashes the primal energy that runs through us all. See bodies hurl, flow, twist, pulse and collide in an ecstatic tribal circus ritual.
Image credit: GC2018 website