How to get there
Ride the G: to Southport South Station, walk approximately 2 minutes.
Need more help getting to this event? Visit the Translink Journey Planner.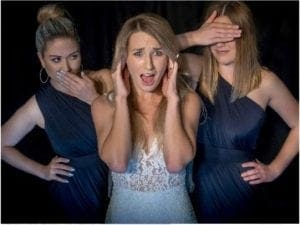 Written by Elizabeth Coleman and directed by Amy-Louise Anderson, Secret Bridesmaids Business has been described as 'the funniest, sexiest and most surprising play of the year'. It's the night before Meg's wedding and she and her bridesmaids are planning on kicking up they heels. However, not everything goes to plan, as a last-minute scandal threatens to ruin the whole occasion.
Catch Secret Bridesmaids business at Gold Coast Little Theatre in Southport from February 2 to February 23.