How to get there
Ride the G: to Cypress Avenue Station, walk across Chevron Island Bridge, follow Thomas Drive, turn left onto Bundall Road.
Need more help getting to this event? Visit the Translink Journey Planner.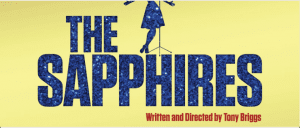 The Sapphires is one of the Australia's best-loved stories. Winning multiple awards as a play, film and soundtrack album there was one challenge left and that was to undertake a national tour of Australia.
Four young women from regional Australia, who like singing country music, suddenly get the chance to change their tune, their clothes and their lives. Wearing uniforms of sequins, armed only with microphones they find themselves trying to spread joy in the hell that is the Vietnam War.
The Sapphires is an energetic, fun and engaging play that affirms life and the realisation of dreams.
Presented by HOTA and HIT Productions.