KDR Directors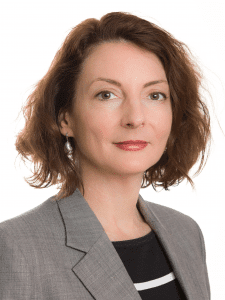 Loretta Lynch
Managing Director
Loretta Lynch originally joined Keolis Downer in November 2014 as CFO and was appointed as Managing Director in June 2016.
Loretta has 20+ years of senior finance and commercial experience gained while working across Australia and overseas in contracting, construction and mining companies. Her strengths include strategic thinking, relationship building, teamwork, financial analysis, governance and project management. A relationship builder with a positive outlook, Loretta values teamwork, on-going learning and delivery of organisational goals.
Loretta has wide experience of operations through previous roles in mining with M.I.M Holdings, Minera Alumbrera (Argentina) and Macarthur Coal.  Her significant contracting knowledge was acquired in roles with Leighton Contractors and Downer Mining.
Holding a Bachelor of Business (Accountancy) and MBA qualifications, Loretta is a member of the Australian Society of CPA's (Fellow) and is a Graduate Member of AICD.
---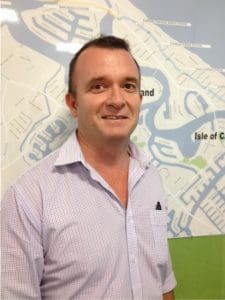 Greg Mason
Technical Director
Greg Mason is a Civil Engineer with over 21 years experience in the rail industry.  He was involved in the design, construction and operations and maintenance of railway systems in Queensland, Hong Kong and the Pilbara region of Western Australia, before commencing with Keolis Downer in May 2013.
He has a can-do, proactive attitude and will ensure his team is responsive to needs to ensure a safe and reliable service.
He has a MBA and am an RPEQ and MIEAust.
---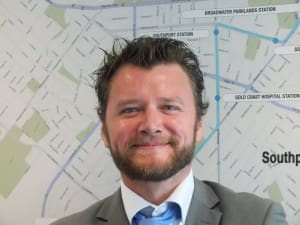 Jonathan Delannoy
Operations Director
Jonathan Delannoy is the Operations Director of KDR Gold Coast. Jonathan possesses an outstanding understanding in all aspects of urban transport operations. He has extensive knowledge and experience of tramway and metro safety, operations and performance, having spent five years in Transpole, the urban multi-modal network in Lille, France, which is operated by Keolis Group.
His operational expertise has since been strengthened by working in an international field as the technical expert within tender teams. These experiences include Copenhagen Metro, Sydney Metro and Gold Coast Rapid Transit.
The experience of both front line operations and tender work has given Jonathan the ability to think both operationally and commercially, ensuring the best possible outcome for the passenger.
In 2010, Jonathan took charge of the Operations and Customer Services aspects of GoldLinQ's bid.
---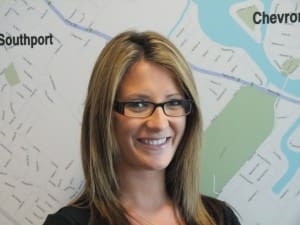 Melissa Stone
HR Director
Melissa Stone is the HR Director of KDR Gold Coast. Melissa has 13 years' experience in HR roles, having begun her career while studying her Bachelor's Degree in Human Resources / Industrial Relations.
Melissa is committed to excellence in her field, and was awarded an Excellence Through People HR Quality award for implementing national standard in quality improvement, communication and people management, leadership, training and learning development, recruitment and selection, and policy/procedure implementation.
Melissa is a Member of the Australian Human Resources Institute and has undertaken studies resulting in a Bachelor of Business Studies (Human Resources / Industrial Relations), an MBA (HR Management), a Diploma in Employment Law and a Diploma in Business Studies.
---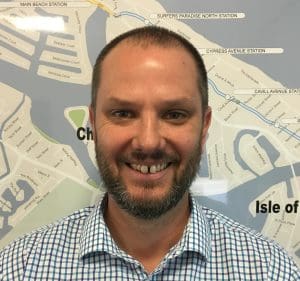 Stephen Brown
Finance Director
Stephen is an accomplished and results driven senior accounting and financial management specialist with 20 years experience in accounting, finance and business operations within SMEs and multi-million dollar listed organisations, across various industries.
Prior to commencing with Keolis Downer in 2014, Stephen was involved with the construction of the Gold Coast University Hospital and understands the importance of the success of significant projects to the Gold Coast.
Stephen holds a Bachelor of Business degree (Finance/Economics) as well as several international post graduate accounting qualifications. He is a chartered accountant and was appointed the Finance Director of Keolis Downer in June 2016.
---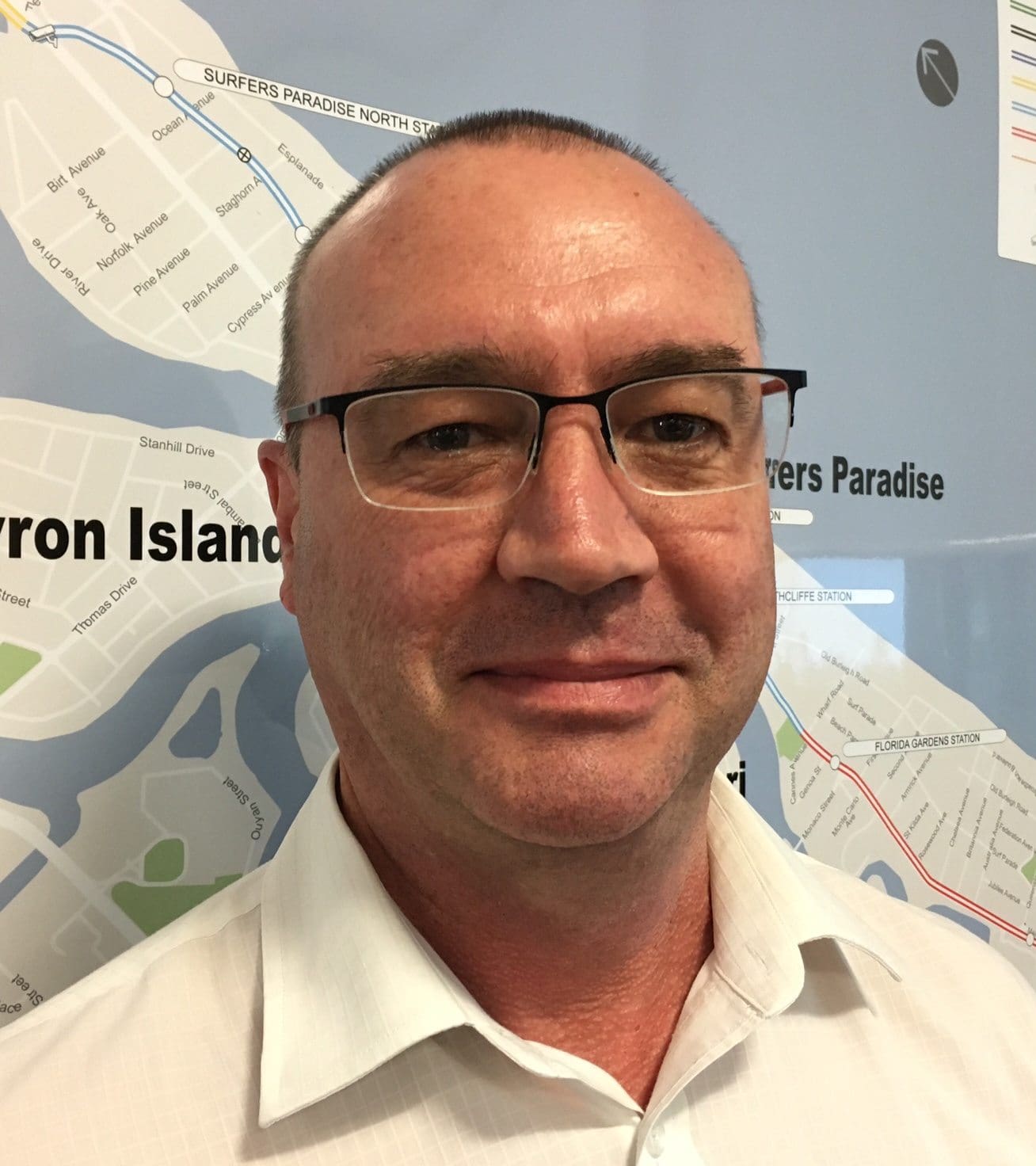 John Cassidy
SQE Director
John Cassidy is the Safety, Quality and Environment Director for KD Gold Coast. John has a strong background in compliance with a passion for safety. During his expansive career he has successfully developed and implemented fully integrated safety, quality and environmental management systems and related processes. John has significant subject matter expertise in rail statutory and regulatory obligations, which he leverages in coordinating the management of rail safety requirements – advising and assisting business divisions in safety and compliance.
John's robust rail industry experience is complimented by professional qualifications in health and safety, change management, conflict resolution, workplace harassment, training and assessment.
---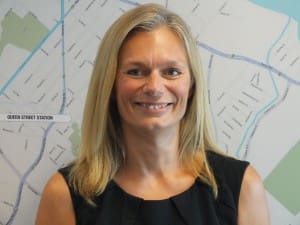 Susie Homan
Customer Service Director
Susie Homan is the Customer Service Director of KDR Gold Coast. Susie is a commercially focused leader, with an extensive background in community and stakeholder management for rail and construction projects. With 18 years of experience within the transport sector, she is experienced in leading franchise changes, operations support services, stakeholder relationships and projects, also managing mainline stations, customer relationships, and contract compliance. Susie is widely accomplished in developing and enhancing the customer relationship and stakeholder management and is experienced in the delivery of successful change programmes and projects.
Susie encourages her teams to think widely when constructing transport schedules and improving performance, which leads to well considered and robust system planning.
Having strong interpersonal and people management skills, Susie has a proven capability to transform, build and motivate teams and individuals. She is experienced at interfacing with all levels of stakeholders, from Government and board level to front line operational staff in the field. Susie promotes a "can do" attitude, is self motivated and determined to continually improve.
---
GoldLinq Directors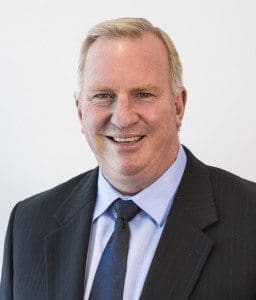 Phil Mumford
Chief Executive Officer
Over the last 20 years, Phil Mumford has led complex commercial businesses as Chief Executive Officer in the construction and operation of toll roads, and in the operation of major sea ports.
Most recently Phil has led, as Chief Executive Officer, the delivery of the largest road and bridge construction project in the history of the state of Queensland. This project was delivered significantly ahead of schedule and under budget. He is an extremely experienced leader of organisations and people, an exceptional problem solver with outstanding influencing skills.
---