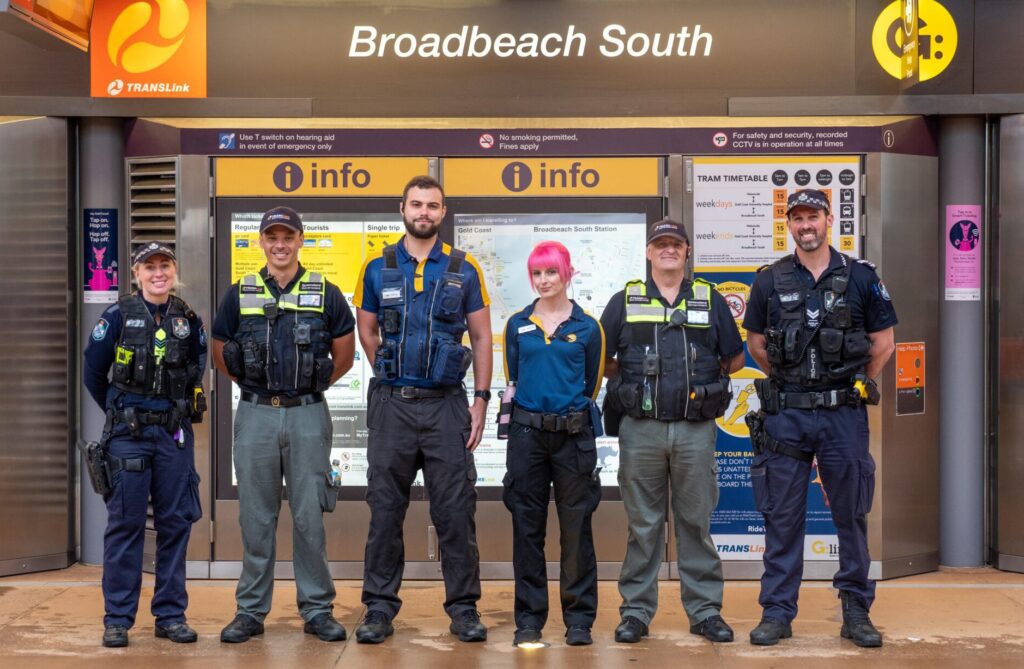 G:et a ticket or G:et a fine!
22/05/2023
Fare evasion is illegal and if you get caught Riding the G: without a valid ticket you may receive a fine of up to $309. Ticket checks happen anywhere, anytime. The message is simple – G:et a ticket or G:et a fine!
By ensuring everyone travels with a valid ticket, the Queensland Government is able to invest in new and improved public transport services, which benefit all users! So next time you Ride the G:, make sure you have a valid ticket. You never know when we might come and check it!
Some examples of fare evasion include:
• Travelling or attempting to travel without a valid ticket.
• Travelling or attempting to travel on a concession fare type that you are not entitled to (child, student, senior etc).
• Failing to provide evidence to confirm your entitlement to travel on a concession fare type when requested to do so by an authorised person.
G:link Customer Service Officers, Translink Senior Network Officers and Queensland Police Officers are patrolling the G:link network, checking tickets and monitoring safety and security. Each of these officers have the power to request to see your ticket, check the validity of concession entitlements, issue warnings and or fines. It's all part of the way that we work together to keep the system fair. These Officers can check your ticket anywhere, anytime on the G:link network and would much rather your fare from $2.84 than to give you a $309 fine.
Next time you ride the G: make sure you have a valid ticket when you travel. It's easy to do, see the ticketing options below:
Smart Ticketing
If you are paying an adult fare, you can use Smart Ticketing payment methods by tapping on and tapping off using a Visa, Mastercard or American Express contactless debit or credit card, smartphone or smart watch across the entire G:link network.
Using Smart Ticketing when Riding the G: is as simple as 1–2–3! Remember to:
1. Prepare early – get your smart device ready or remove your card from your wallet or case ready to tap. Make sure you present one card or device per customer travelling.
2. Tap on and tap off
3. Tap on and off with the same card or device
Handy Hint: Continue to use your go card if you wish to travel on a concession fare. Smart Ticketing will be available for concession fares in future phases of the project.
go card
Tap your go card to a card reader on the station platform at the beginning and end of each trip. Ensure that there is money on your go card before you travel. You can set up an automatic top up by first registering your go card with Translink.
Handy Hint: Children aged 5 -14 years travel free on weekends with an orange child go card.
Paper Ticket
It's easy to have a valid paper ticket for your journey. All G:link platforms have ticket machines and accept EFTPOS, notes and coins for payment of paper tickets. If travelling only on the tram, select zone 5 for your travel. If continuing onwards with bus or train, select your final destination using the map or 'name' option.
Handy Hint: Paper tickets provide one way travel. If returning, be sure to purchase another ticket when it's time to head back. If you need an adult ticket it is 20% cheaper to pay your fare using Smart Ticketing payment methods at a card reader.
To keep up-to-date with our service changes, timetable or to track our trams, download the My G: app available on Apple or Android.
For more information about fares, ticketing or to plan your journey, visit Translink or call 13 12 30 anytime.