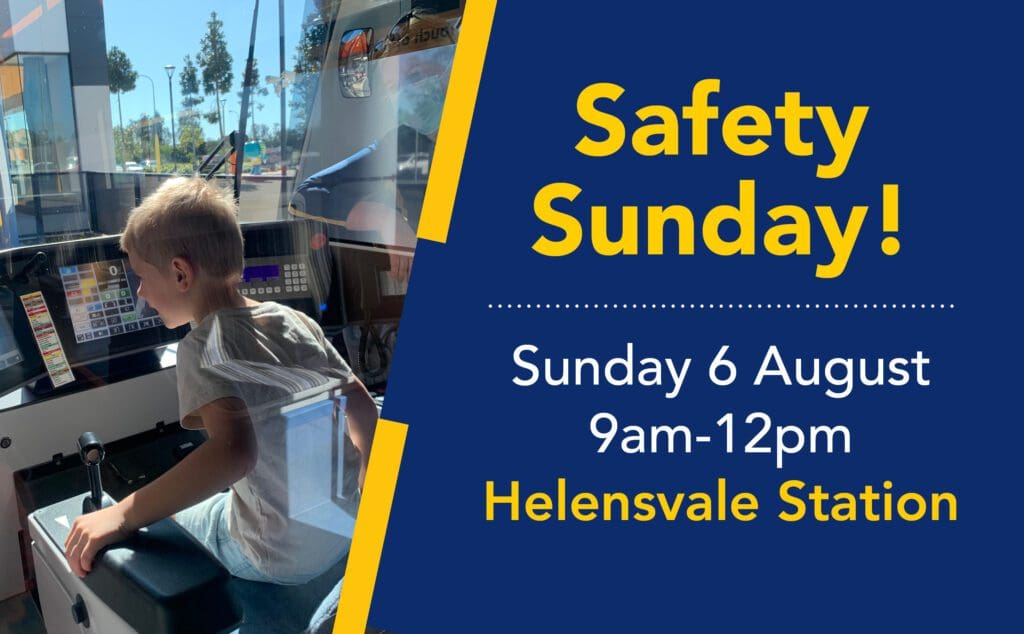 Join us for Safety Sunday
13/07/2023
To celebrate the commencement of Rail Safety Week, we are hosting a Safety Sunday event where you can learn about how to stay safe on and around the G:link network while having some fun with the whole family.
We want you to G:et talking about safety, so join us from 9am – 12pm on Sunday 6 August at Helensvale station and get onboard a stationary tram – we will even have the driver's cab open so that the kids can sit in the driver's seat! The G:link team, including Drivers, Customer Service Staff, Safety team members and Management will be there to chat with you about how we are maintaining your safety on the network.
There will be lots of activities for everyone with face painting, balloon artists and more, plus Ben Hannant and the 90.9 Sea FM Sea Cruiser team joining in the fun.
At G:link the safety of our passengers and staff is our number one priority, and we want to ensure you all G:et home safely. Whether it be access to Emergency Help Points, CCTV or the presence of our G:link Customer Service and Security Officers, we are here to help maintain your safety on the network.